CONTROL FREAK turned INTUITIVE ABSTRACT ARTIST
My work embodies: Letting go of perfect / Play / Balance.

Couldn't we all use more of that?!

Featured Products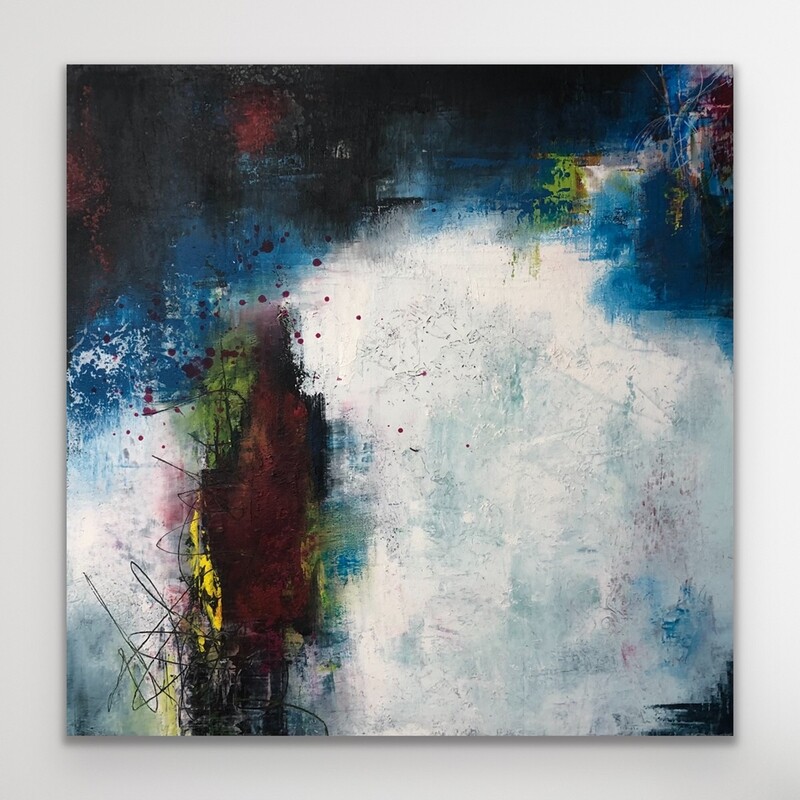 Feelings Come at a Cost
Feelings Come at a Cost - 12 x 12 x 1.5" Oil & Cold Wax Painting on Panel
Reflections
This series of paintings was inspired by not only by water but also by the chaotic state of my emotions over late spring and summer 2021.
Spring Alchemy ~ Spring 2021 Collection
With this collection I really felt like I was coming into my own with oil and cold wax and connecting with my paintings. There is a lot of experimentation, especially the early spring paintings where I used a lot of collage. I worked hard connecting with the energy of the Universe and using my mind to translate it into my work while focusing my intention on the newness of springtime where everything is alive and in bloom.
Apart, Together ~ Covid19 Collection
This collection consists of my very first wax paintings: the first few month of 2020 were spent creating photo encaustic paintings. Then, from March 2020 on, my love affair with oil & cold wax took hold! As challenging as the pandemic was, I took advantage of the lock down to learn everything I could about this wonderful medium. These paintings embody my fears, exploration, and excitement during 2020 and early 2021.

Prints & Greeting Cards
Start your art collection inexpensively with art prints and greeting cards.

It's the Little Things
Smaller, affordable paintings for the collector on a limited budget.
Gift Cards
Give the wonderful gift of art! Help your friends and family begin or develop their art collection.
Photo Encaustic Paintings
The collection of where two of my loves combined - vintage photos and wax.
Where my love affair with wax began.